Storage price for 1 month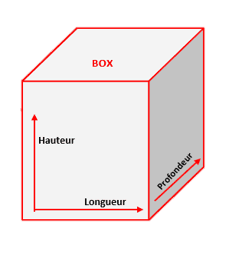 These are indicative prices and inlcude indoor storage in clean and secure boxes. The premises are equipped with security video alarm and access control. Be free to use the trolleys and parking spots reserved for Flexstockage.
You will get a discount depending of the length of the rental period - 5% for 6 months and 10% for 12 months
and of the payment - 3% semi-annual and 6% annual.
Prices are calculated according to volume measured in cubic meters.
Locker: volume 1 m3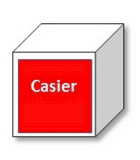 Price: from CHF 34.- per month
Space to store computer-related items, archives documents etc

Basic box to store 15 archive boxes

6 medium moving box
Locker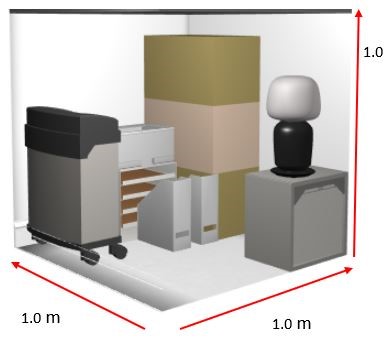 Box XS : volume 2 to 8 m3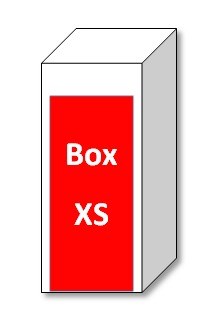 Price: from CHF 40.- to 160.- to per month
sufficient to store the furniture of a one-room apartment

big enough to store up to 50 medium moving box

adequate volume to store up to 200 archive boxes
Box XS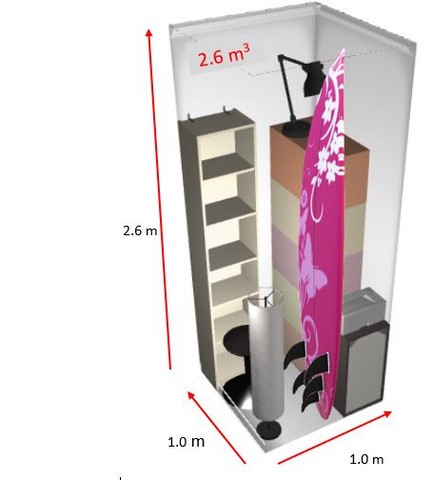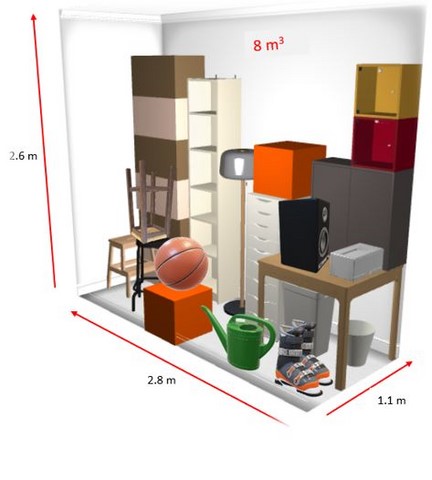 Box S : volume from 9 to 16 m3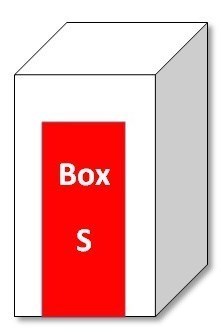 Price from 160.- to 270.- per month
sufficient to store the furniture of 2-3 rooms' flat

big enough to store up to 120 medium sized boxes

adequate volume to store up to 500 archive boxes
Box S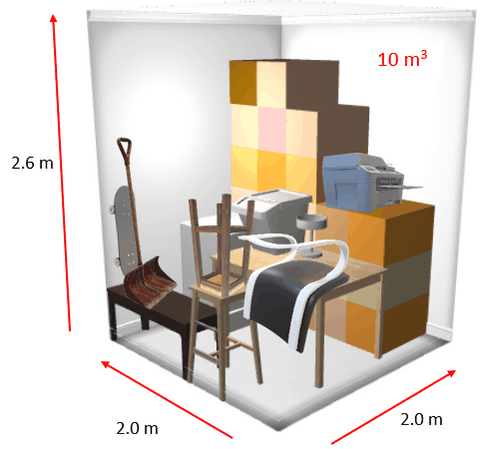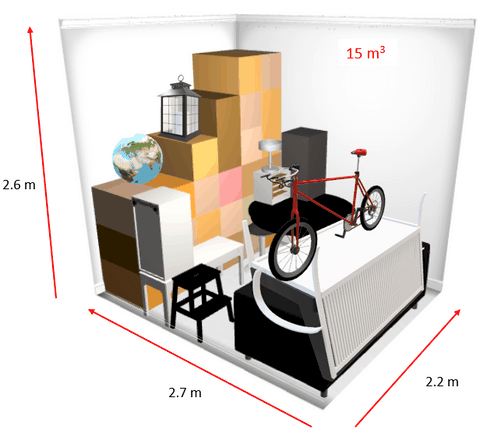 Box M : volume from 17 to 24 m3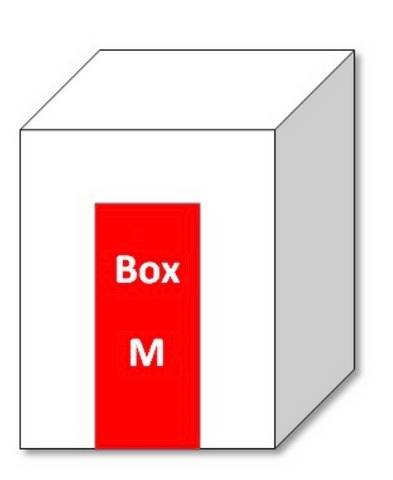 Price from 270.- to 380.- per month
sufficient to store the furniture of 3-4 rooms' flat

contents of a moving truck

big enough to store up to 220 cartons of medium size

adequate volume to store up to 800 archive boxes
Box M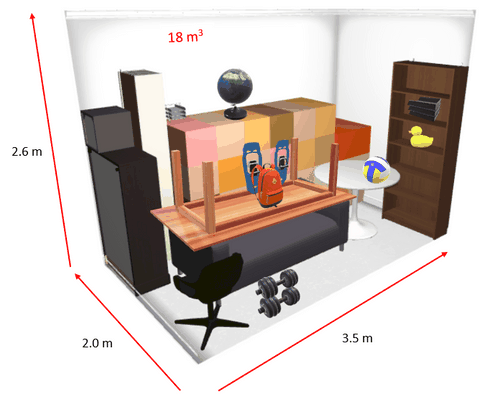 Box L : volume from 25 to 32 m3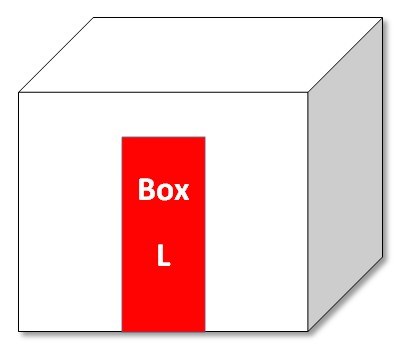 Price from 380.- to 480.- per month
sufficient to store the furniture of a 5-4 rooms' flat

contents of a moving truck

big enough to store up to 300 cartons of medium size

adequate volume to store up to 1'000 archive boxes
Box L