Frequently asked questions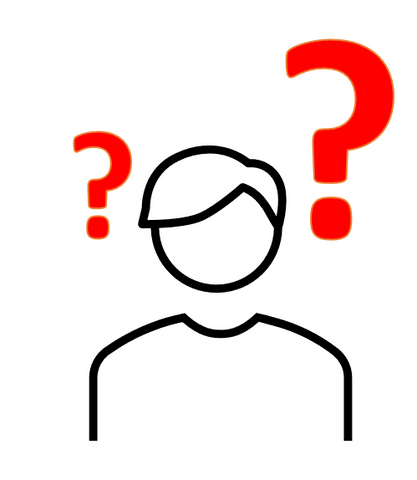 Coronavirus protective measures
Flexstockage is openned.
Please be careful and observed the protective measures according to the FOFH.
Keep your distance, wash your hands, carry your mask !
Who can use a storage box?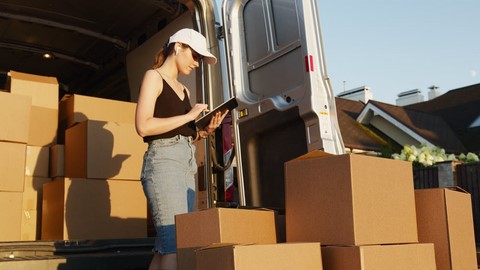 Self storage boxes are economic solutions to get an extra-space and keep your home or office tidy.
Individual use:
if you move or leave the country and want to keep your belongings safe in Switzerland

for families that wish to keep long-term belongings but have no cellar or attic

for students during school breaks, sabbatical breaks or Erasmus exchange

if you do not have enough space for your seasonal furniture or sport equipment

for passionate people who need an extra-space for their collections

office workers or individuals that need to free a room for work from home
Business use:
artisans that need budget-friendly extra space for their tools or products

small or big companies to keep extra office supplies

boutiques or online shops to manage their extra stocks in a cost-efficient way

all creative and entrepreneurial people that do not want to clutter their living area
What is self-storage?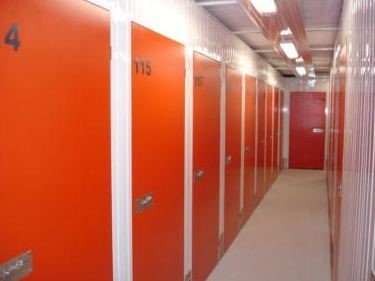 Self-storage allows you to rent a private and secured box of 1-32 m3, for a period of one month or more in order to store your belongings.
You can freely access the box with your electronic key. Access is open from Monday to Saturday in Grens and Cheserex and Monday to Sunday in Gland.
What is the difference between self-storage and "garde-meuble"?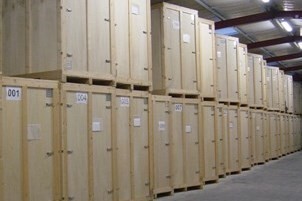 The self-storage solution is more flexible then the "garde-meuble"
In a self-storage box, belongings are stored in a personal box.

Only the customer has the key.

The client stores the belongings by himself.

Only the used days are paid, not the entire month.
It is easy and hassle-free to get in and out.
The client can access whenever he wants,

without any appointments, without paying additional fees.

The formalities of renting and returning the box are very simple and fast
How much does a storage box cost?

The prices are calculated based on the volume of the box. Prices decrease according to the size of the box in cubic meters. You can get a discount depending of the payment terms and the length of the rental.
Please contact us so we can find together the solution that suits best your needs.
Are there any additional fees?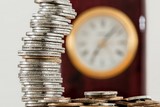 We request a deposit almost equivalent to the rental price for one month. This amount will be refunded when you return the box clean and in good standing.
Apart from the monthly fee for the storage and possibly insurance, there is no additional cost. We don't charge visits, entry or exit fees.
The price includes the use of trolleys, parking, lifts.
What about the insurance?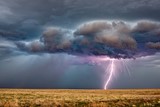 All stored goods must be insured against fire, water and theft damage.
As a business, you should have a business insurance that usually covers this type of risk.
As a private person, ask your insurance company to transfer the place of risk to our address.
What is the minimum rental period?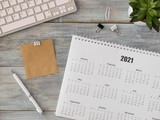 The minimum rental period is one month.
When can I cancel my contract?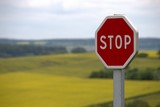 You may terminate your contract at any time by giving a 10 days' notice. Just send us an email and it is done!
After one month of location, we will charge you only the days used - if you paid in advance and change the contract ending date, we will reimburse the unused days.
How far in advance should I book a storage unit?

Depending on our availabilities you can rent the box immediately. However, we recommend to book early in order to be able to give you the suitable box size.
Can I work in my storage?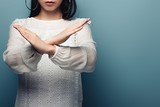 Our facilities are intended to store goods and not to work in. These are not workshops.
You can do small maintenance work on your stored good, sort out your archives or belongings and organize your storage.
What can I store in my storage unit?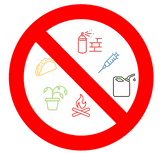 You can store anything you want, except: perishable goods, odorous, toxic, hazardous, flammable, explosive, corrosive, volatile items or which can cause a nuisance for neighbouring customers. It also excludes ammunition, live or dead animals and anything that requires controlled storage conditions, or whose possession is prohibited by law.
Should I bring my property myself or do you organize the move?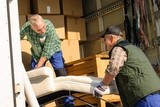 Flexstockage is not a moving company. We only store in a secure way your belongings. You can bring your belongings by yourself or organize it with a moving company. We can recommend you some moving companies. Feel free to contact us.
How and when can I access my storage?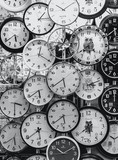 To access the building and your box, you need an electronic key. Building and boxes are under individual alarm.
You need as well the key to your own padlock to open your boxes.
You can access your storage:
- from Monday to Saturday, 7h00 - 20h00 in our centers in Cheserex, Grens and Essertines-sur-Yverdon
- from Monday to Sunday, 7h00-23h00 in our center in Gland
We kindly ask you to use carefully and respectfully all the material on site, as well as park on reserved parking lots.
Where can I find moving boxes and storage packaging?

Several supermarkets and stores sell moving boxes and plastic boxes.
Choose hard boxes that will not flatten underweight.
Please note: the larg
er the boxes are, the heavier and more difficult to handle they become.